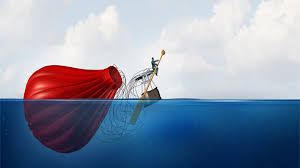 As a leader in your business are you reflecting on how you lead, your leadership style and what happens to your leadership style in a crisis, such as what we have been experiencing?
These reflections should be happening now. What does your leadership style look like should there be another critical situation you and your business face?
David Marquet, author of 'Turn the Ship Around' advises how to lead when there is and where there isn't a crisis.
Marquet advises the following:
· If decisions need to be made urgently, have your executive (or nominated) team analyse options quickly to make you aware of the consequences of any decision you may choose to make.
· If a decision needs to be made reasonably soon, ask for input from your teams, analyse their feedback and then make a decision.
· If a decision can be delayed, then have the team(s) provide some inputs for decision along with their reasons. (It is not necessary for team members to reach a consensus – in fact, some dissension can help achieve a final decision.)
Marquet also advises the following for leaders:
· Do not assume you know what others are thinking or that people share your opinions.
· If people fear you, they will not challenge your views.
· Resist the urge to provide solutions at all times.
And finally
· Do not fall into the trap of employing a critical decision framework, which means making snap decisions and giving direct orders, when in fact there is no emergency situation!