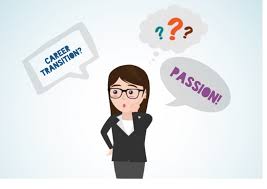 My last blog talked about four questions to ask yourself before beginning a job search, and a list of other factors to consider. Today's blog will focus on the next step, beginning your job search.
Job investigation
Once you have begun to determine how your next job might look, you need to follow some basic rules for the roles that you see advertised. Make sure you don't apply for every role you see as you need to conduct a reasonable assessment first. Over the years I have been involved in career transition here are a few thoughts:
ALWAYS call to ask about the role where there is a contact person identified. Make sure too, that you are speaking with the 'right' person, that is, the decision maker or the relevant manager/director. You do this for several reasons:
Determine objectives of the role
Why the role is being advertised
The company's main business and their clients
Reporting lines of the role
The relationship of this role to other roles in the business
Salary range (distinguish base salary from total salary package) AND
To determine whether you wish to apply for the role
Prior to calling do the following:
Read the position description if one is attached
Know the business – research!
If you can, learn about the industry and who their competitors might be. Talk to someone who is working/did work at the company, or someone who might be able to provide you some information about them
Have your resume and the PD at hand and be ready for the phone interview – you never know how the conversation can progress!
When talking to the person here are a few things you should do:
Introduce yourself and make sure you use an 'elevator pitch', that is, a brief history or summary of yourself and one which relates to the role in question.
Make sure you use their name
Get the correct spelling of their name and job title.
Ask about the role's main objectives
Ask what the process is from here on in (ie when they will let everyone know when decisions are made as to the short list, when interviews might take place, how soon they want someone in the role)
Get their direct contact number, email address (you never know when this might come in handy)
Take lots of notes – these will inform how you will tailor your resume and how you will write your cover letter. They will also come in handy for the interview.
Next we will talk about finding the roles you are looking for.