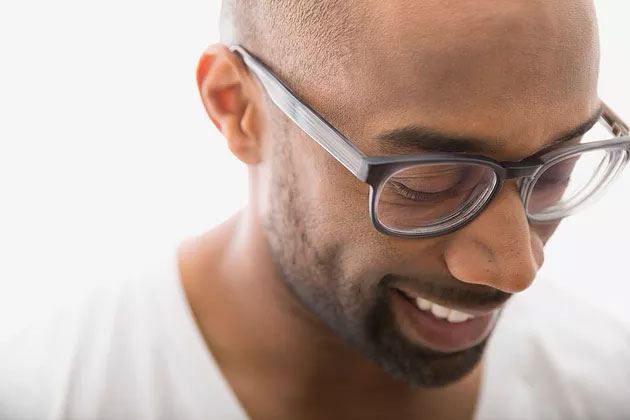 See below for an article featuring Managing Director, Gavin Sharp (comments in blue), that was published in Fairfax news (he was also interviewed on the radio with 5AA on the same topic).
Satisfaction with your working life is essential if you want to be a success. By: Kate Jones
It's more elusive than success and harder to find than a good boss. But being happy at work is the key to making it big in the business world.
Workplace happiness relies on more than a good pay packet and fun workmates, says psychologist and organisational consultant Gavin Sharp.
"Happiness is a state of mind and not about circumstances," he says.
"It is about how you manage and interpret what is going on around you. It is about being positive and friendly to others, helping colleagues and doing the best you can."
While it's not mandatory to always have a smile on your dial, visibly appearing happy can help lift a business, Sharp says.
"Showing you are happy at work can have a positive effect on you, your colleagues, clients and the business," he says.
Common factors for unhappy workplaces include workers feeling a lack of recognition, limited opportunities for promotion or poor working conditions.
Ben Rennie's company 6.2, a design consultancy specialising in online work, finds positive energy from ditching conversations around time.
Rennie says while client expectations still have to be met, he encourages staff to work within their own timeframes and this often means outside business hours.
"The challenge for us is to deliver the best work and that doesn't necessarily happen in a 38-hour week," he says.
"People need the freedom that works for them, not the organisation."
The key to being happy at work is a healthy internal culture, says Phil Ore, managing director at brand design consultancy Elmwood.
"It's important to play well in the sandpit – this is about taking the time to know people and doing all you can to get on with them," he says.
"I always believe that it is important to focus on the 95 per cent to 99 per cent that you like about a person rather than the 1 per cent to that 5 per cent that you don't, this is a common mistake people make."
Try these top 10 tips to finding workplace happiness:
1. Organise a daily coffee run.
The short walk to the cafe may be just the way to build better relationships with your workmates. Take the chance to get a breath of fresh air, a chat and a hit of caffeine to start the working day.
2. Secretly smile to yourself as often as you can.
Smiling is said to relieve stress, so do it whenever you can. But try to keep your smiles genuine or risk looking a little unhinged.
3. Let the music play.
"I use music to help energise or relax myself," says Ore. "I select music to energise me for the trip to work and to relax on the way home, it makes me very happy."
4. Change it up.
If you aren't happy at work, something needs to change. It might be your working hours, where you work from, who you work with or simply the job itself. Be brave enough to make the changes needed to be a happier individual, says Rennie. "Love it or change it, this is my internal mantra," he says.
5. Spring clean.
It may be a tough ask for office slobs, but a thorough desk tidy will keep unhappiness at bay by helping you feel more organised and in control of your workload.
6. Say thank you.
Is there someone at work who really deserves praise? Buy them a gift or a card to acknowledge your appreciation of their help, Sharp advises. You'll find workmates are more likely to work co-operatively if they know their efforts are valued.
7. Learn something new.
Don't let your skills become out-dated and irrelevant. It's a sure-fire way to feel left behind and unhappy. Learn the favourite hobby of the person sitting next to you or something more complex such as enrolling in that course you've always dreamed about.
8. Have lunch or coffee with someone at work you don't know well.
No one's saying you have to be besties, but a short chat with a colleague while you sip your latte could have personal and professional benefits.
9. Do a quiz with your workmates at lunch.
A time-honoured lunchtime tradition at many an Australian workplace. You'll get to know your workmates a little better, improve your general knowledge and take a short break from work. What's not to like?
10. Write a profile on yourself.
You never know when the company or a client may need a short bio about your expertise and experience. It's an easy way to feel good about yourself.