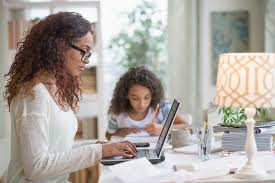 Doing 'working from home' inductions during COVID-19? Do you have the 'welfare' questions ready?
I have had the opportunity to speak with clients and facilitate a number of groups in the past few weeks. It has occurred to me that inductions will take on another layer of importance in this WFH environment. Aside from the normal induction items, I have added some questions (for psychological health) for new and existing staff who are required to work from home:
1. Do you have a structured day set for work?
2. If there are other people in the house, do you have plans as to how you allocate your hours to work/housemates etc?
3. Are you aware of our organisation's support services if you need them?
4. Do you feel that you have a safe working environment?
5. Do you have the opportunity to stay in touch with people outside of work if/when needed?
6. Are you able to take breaks when needed?
7. How do you assess your ability to work from home for extended periods? What help will you need?
8. What can you do to stay focussed?
9. Do you have the capacity to shop and get food if necessary?
There are many more items that can be added to this list and it is critical that your business understands how to ensure oversight of your people when working in this environment.